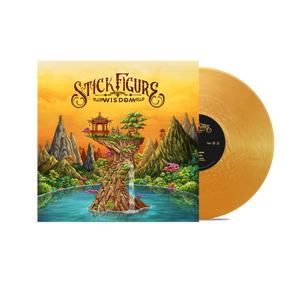 Share this Product
Wisdom Vinyl (2022)
Exclusive, numbered, first edition pressing on gold vinyl.
Plays at 33 RPM. 
Tracklisting:
Old Sunrise

Paradise

Way of Life (feat. Slightly Stoopid)

Edge of the Ocean

Stepping Stones

Fall into the Sun

Showdown (feat. Collie Buddz)

Soul of the World (feat. Barrington Levy)

Smoke Signals

Here Comes the Sound

Sound System

Satisfaction Feeling

Higher (feat. Slightly Stoopid)

Falling Stars
Shipping vinyl is a delicate process, and we do our best to protect your item when we ship it. However, we will not refund or resend vinyl due to any warping or damage that occurs during shipping. No refunds on vinyl purchases.